home
---
join me from Monday 23 August 2021 on Facebook – you can start ANY time and enjoy the weekly STRESS-BUSTING meditations and yoga; the fun focus challenges; the inspirational messages; the spiritual healing & teachings and much more!
Come out of lockdown more aligned and centred than when you went in.
---
Clinic appointments:
Fri-Sat-Sun-Mon
during Sydney Lockdown
pricing $150 weekdays / $95 weekends
M: 0403 580 464
100 Wilson Parade Heathcote East

Schedule Appointment
Paypal payment in full is required to hold every online booking.
Qoin is accepted for all sessions and vouchers – ask me for QR code.
---
An appointment with Belle is a soul supportive and exceptionally healing experience – drawing on age-old wisdom and cutting edge quantum energy theory.
---
Belle Flowers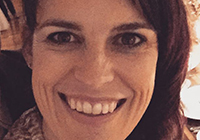 Qualifications: Diploma Remedial Massage Therapy, Dip Applied Science (Counseling), Reiki Master / Teacher, Ashati Master Healer, QHHT level 1, Emotion Code and Body Code Certified, 200hr yoga teacher, women's circle facilitator, Cert IV Trainer. Currently – 3rd year Bach. Medical & Health Sciences – UOW.
Belle began her healing career in the USA studying Shaitsu in 1997. From there she has continued to live a life of education, personal growth and empowerment. From being a sole trader to operating a Prenatal massage clinic in the Shire for ten years, and now back to being a sole trader again, Belle has always provided exceptional support and healing for her clients.
Belle is an expert in Pregnancy and Labour Induction Massage, she was the one of first to introduce the Belly-hole technique for her pregnant clients in the Sutherland Shire. With over 6,000 clients having been on her tables, she will keep you and bub in safe hands during her deeply relaxing and rejuvenating massages.
Belle is known as the Shire's expert in pregnancy massage, using proven techniques and methods that help release pain in both the physical and emotional body. Her signature massage approach for pregnant women has been taught to many massage therapists in the Shire and beyond.
Belle is a gifted and intuitive healer, and her Spiritual Counselling sessions are the culmination of twenty years of clinical remedial therapies practice, which include counselling, energy healing, intuitive healing and channelled healing.
Having learned Reiki twenty years ago, and becoming a Reiki master, teaching many students in the last five years, Belle is able to bring deep relaxation to your entire being.
Her counselling approach is to not only help clients to release the pain, grief, trauma and tension they are feeling but to energetically cut the strands and cords keeping them stuck. This is truly a holistic healing session. This type of counselling/healing is how people get their life and power back.
every time I come here, you just know instinctively what my body and mind are needing.

I come here to rest, and you never disappoint
Each massage, healing session & spiritual counselling session
has a truly holistic approach for each client.