Personalised 1:1 Spiritual Teacher / Mentoring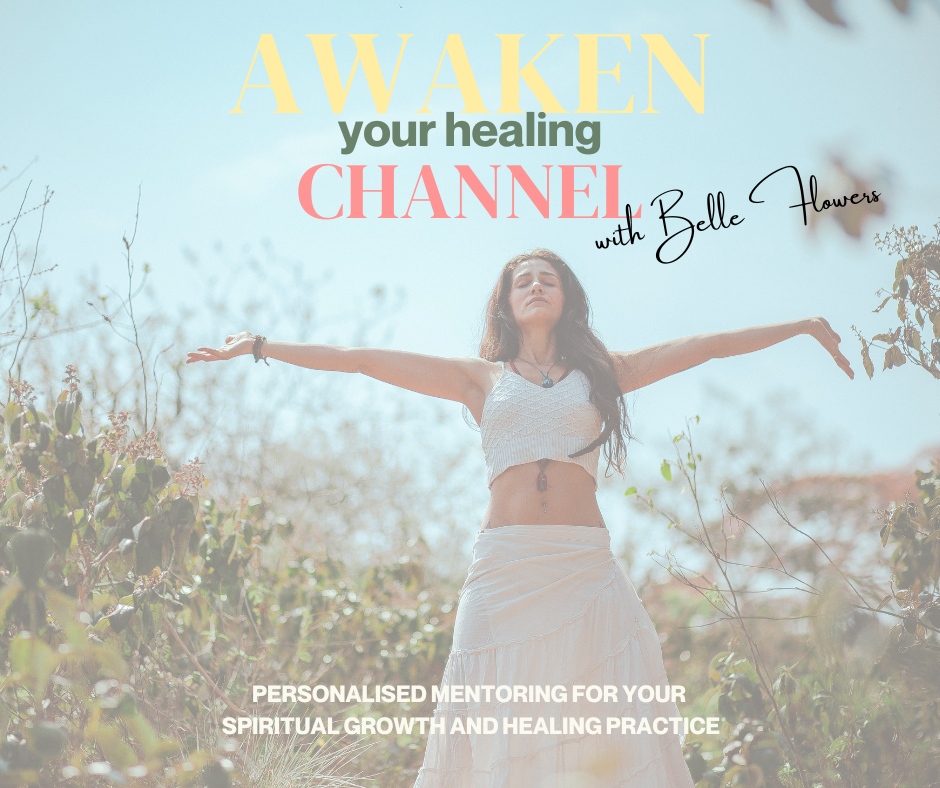 Do you ever wish you had a spiritual mentor you could work with in your daily life? Sure, you follow people on IG but wouldn't it be great if you could ask questions, practice new techniques, and sharpen your intuition with someone who understands what you need?
When you begin on your spiritual journey, it can feel a little lonely and disjointed at times. You are inspired to read a book, listen to a podcast, attend a spiritual ceremony or workshop – but what happens in your downtime?
Having a spiritual mentor can be the difference in your stumbling through your first few years on your journey or living intentionally and having a clearer path.
Bespoke mentoring sessions mean that each time we meet, the focus is on what is most resonating for you at that time.
By using ancient practices and calling in supporting energies, you will feel more connected to your guides, healing team, ancestors, and spiritual support group.
---
How does having a Spiritual Mentor work?

We will meet every week – in-person or online – for an hour.
We will look at the ways you are blocking your own channel, and how to resolve any limitations you are holding.
Many healers, or people journeying on their spiritual path, are not aware of their self-sabotage – we can release this, and help to strengthen you so you don't do this anymore.
Why work with a spiritual mentor?
Perhaps you have studied some healing courses but never really launched into a business? I can help you release the blocks holding you back.
Perhaps you want to deepen your connection to Source but arent sure how? I can help you with that.
Perhaps you want to improve your meditation practice? I can help you with that.
Perhaps you want to trust and use your intuitive senses in a more intentional way? I can help you with that.
Perhaps you want to increase the downloads you receive? I can help you with that.
Perhaps you want to increase what you are manifesting? I can help you with that.
Whatever reason you have for wanting to work with a spiritual mentor, now is the time to listen to the Universe's prompting and decide to begin trusting in divine timing, synchronicity, and the way things are flowing to you.
Landing on this page is a sign that this is the right time for you to consider taking a giant step forward in your spiritual practice.
About your spiritual mentor:
Belle is a Reiki Master, Ashati Master Healer and experienced professional healer. She has developed her personal healing practice with many different teachers. In keeping an open heart as she wandered in the dark she was able to find herself in the light.
She needed someone she could work with to ask the small and big questions many times in her life – however, there wasn't anyone offering this service.
As so often happens with our spiritual journey – when the teacher is ready the student appears (and when the student is ready the teacher appears!)
You haven't found this page by accident.
This is a sign that the universe is bringing us together so that you can learn and grow and develop your spiritual gifts in a relevant way.
This mentoring program is for anyone who is seeking professional or personal development.